The LMP3 team will compete in both the IMSA WeatherTech SportsCar Championship and VP Racing SportsCar Challenge this weekend
JUPITER, Fla. (3 July 2023) – Sean Creech Motorsport (SCM) will once again carry a Canadian flag-based motif on its pair of Ligier LMP3 cars this weekend at Canadian Tire Motorsport Park, contesting both the Chevrolet Grand Prix (Sunday at Noon EDT, NBC) and VP Racing SportsCar Challenge doubleheader.
Lance Willsey and João Barbosa are back behind the wheel of the No. 33 SCM Focal One Ligier JS P320 in the IMSA SportsCar Championship main event, while Willsey will do double duty, also contesting the pair of 45-minute VP Racing SportsCar Challenge races in the No. 30 SCM Focal One Ligier JS P320.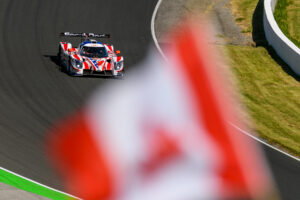 Both cars will sport a variation on the Ligier's usual stars and stripes, incorporating a stylized Canadian Maple Leaf onto one side of the car. For the team, it's an opportunity to express their appreciation for the knowledgeable and passionate Canadian motorsports fans – and for Willsey, it's even more personal.
"The environment at CTMP is one of my favorites," said Willsey. "The fans are among the most knowledgeable and passionate fans of any track we go to. I'm really looking forward to it, especially with our special livery for this weekend. Canada always has and always will hold a special place in my heart and my consciousness. It welcomed my grandparents and mother in the early 1940s who settled and rebuilt their lives not far from here."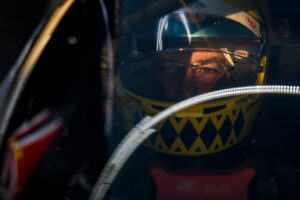 "I think the crowd will be even better this year and we'll have an even bigger show for the fans, with the new GTP cars," said Barbosa. "It's always packed – and what's fun for me is that there's quite a bit Portuguese community outside of Toronto so I always see a bunch of Portuguese fans, which is cool."
"CTMP has a long history, going back to the Mosport days," said team principal Sean Creech. "So many legendary series have run here, like Can-Am, Formula One, GTP. We first ran here back in the early 90s, and I've bee
n here many times over the years. It's a tricky setup track, with its speed and elevation changes, so you have to have a lot of grip in the car, both mechanical and aero."
For Willsey, running in the VP series this weekend exponentially adds to the amount of track time and race-ready preparation. The Chevrolet Grand Prix is the first "sprint" race for the LMP3 class, coming on the heels of three straight endurance races (Daytona, Sebring and Watkins Glen), so for Willsey, contesting the VP series just before the start of the Chevrolet Grand Prix is business as usual.
"I'll basically have the same amount of running time that I had at Watkins Glen," said Willsey. "And it's a plus that I'll essentially do a stint, then get out, regroup and rest, then get in for the start of the main race."
"It's a great opportunity for Lance to get more laps and since I'm not driving, I'll be able to pay closer attention and help in any way I can," said Barbosa. "Track time is always limited on these weekends, especially when you're sharing the car, so for Lance to get extra practice and two full races is great experience going into Sunday's race. It's also good for the team to get extra direction on the setup, since the two LMP3 chassis are the same."
SCM thanks partner Focal One for its continued support.
The Chevrolet Grand Prix takes the green flag Sunday at Noon Eastern, broadcast live in the U.S. on network NBC. International viewers can watch via IMSA.tv, while Canadian viewers will find the race on REV TV. IMSA Radio also available at IMSA.com.
About SCM
Team leader Sean Creech has competed in a multitude of sports car series from 1990 until the present day, including Group C, IMSA GTP, WSC, Grand-Am, SRO World Challenge, and IMSA. SCM will contest the full WeatherTech SportsCar Championship in 2023 with João Barbosa and Lance Willsey.   http://seancreechmotorsport.com/
About Focal One
One in eight men will be diagnosed with prostate cancer during their lifetime in the United States. The Focal One® HIFU Prostate treatment offers patients a non-invasive outpatient procedure to target prostate tissue while avoiding the common side effects such as loss of urinary continence and sexual function. The Focal One treatment uses high-performance, high-intensity focused ultrasound (HIFU) to precisely target and ablate the prostate, allowing patients to quickly return to normal activities. http://www.focalone.com/